Several months ago, while digging through the depths of Spotify, I came across an incredibly catchy little song. After finding myself listening to the same song over and over again, barely letting it end before hitting replay, I finally checked out the band behind it. Enter Autoheart. Trust me, this is not a band you're going to want to miss.
The British trio somehow remains genre-less as they continue to experiment with their sound, yet still manage to be instantly recognizable from a few beginning notes. Over the past little while, I've been talking to Autoheart about themselves, their inspiration, and of course, their new album, I Can Build A Fire.
Decaf: I know it sounds a bit existential, and I apologize for that. In simple terms, who are you?
Jody: "Hello, I'm Jody – singer and lyricist and lover of greyhounds and Abba."
Simon: "I'm Simon – keyboards, mixing, video-making and well-worn furniture evangelist."
Barney: "Hey I'm Barney. Just another human. I also play bass and guitar and do the odd bit of programming. Enchanté".
Decaf: What inspires you to continue creating music?
Jody: "Trying to get it right. A search for perfection. The genius of so many other people making music out there. My life has a soundtrack, and I want to write at least one of the songs on it. I also get a huge buzz working with these two creative giants."
Decaf: What sets you apart from other bands within your genre?
Barney: "I'm not sure what genre we are. 'I Can Build A Fire' feels like the most genre specific batch of songs we've ever done but lots of people have disagreed and called it 'eclectic'. I would say it's electronic pop music with a retro edge but then I start to roll my eyes at how yawn that sounds. Maybe our indecision sets us apart?"
"My life has a soundtrack, and I want to write at least one of the songs on it." – Jody Gadsen
Decaf: Your new album comes out in a couple weeks, (As I am writing this. As you are reading it, the album is already out. Check it out here and here), What should people expect?
Simon: "Our aim was to make an album that hit the senses and resonated. The songs are for the most part uplifting and about letting go of the past, breaking old habits/relationships and finding your way from wherever you have been left."
Jody: "I love that we've released this at the end of summer, because for me this album captures that break point between seasons, the point where everything begins to burn out and die and then regenerate."
Barney: "Fireworks! It'll make you laugh, cry, laugh again, dance around, and then maybe run away to join the circus."
Decaf: And finally, what advice do you have for someone who wants to become a musician or start a band?
Jody : "The most important and hardest thing is to find people to work with that inspire and support you. Who you can argue with but still love and respect and don't mind being proved totally wrong by.The people around you, whether they are your band mates or management or lawyers or artists or whoever, need to have your back. It's like a family."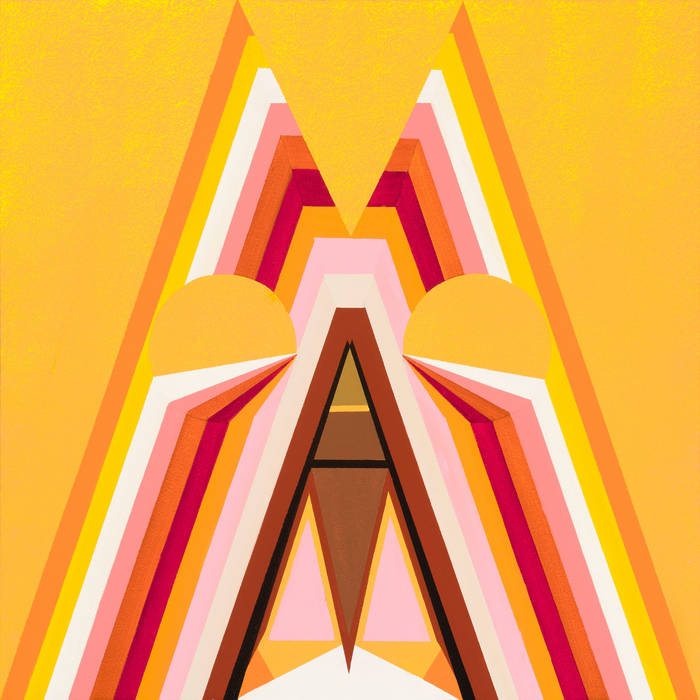 Barney: "We've kissed our fair share of frogs when it comes to the people we've worked with – every musician will – but we also have a small group around us who are complete heroes. We have always had each other and, as much as we annoy the shit out of each other, I honestly think I'd have totally lost it at many points if it wasn't for Jody and Simon. "
Simon: "Also, and this is incredibly important in the age of DIY music, you need to understand inside out how to make money from your product, because it's likely not to be much, so every little bit counts. It's complicated to the point of being arcane for no good reason, but you got to get your head round it."
Don't forget to check out Autoheart's new album, I Can Build A Fire , as well as their Twitter, Instagram, and Website.
Thank you again to Jody, Barney, and Simon for working with us!