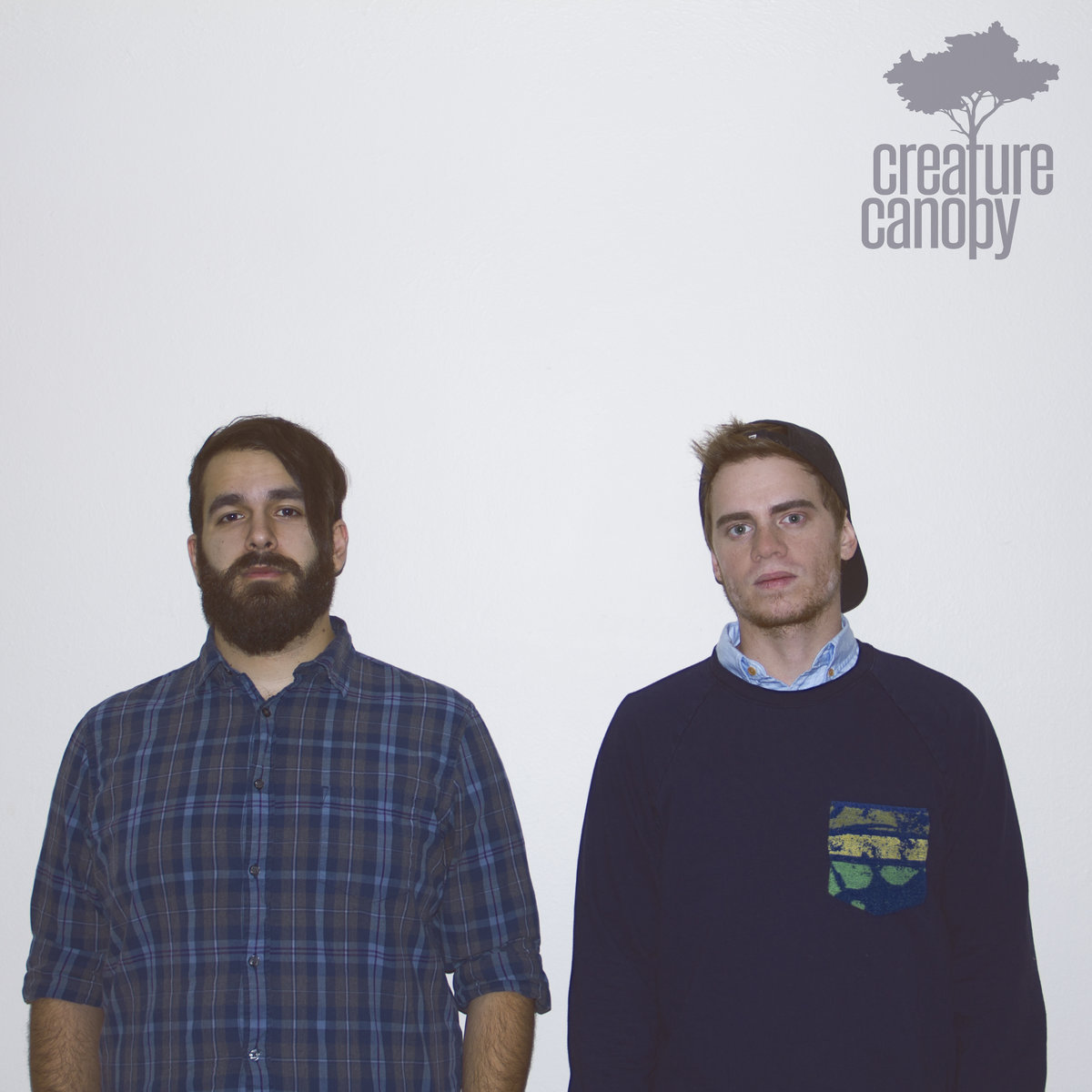 Way back in late March, I got to sit down with the members of Creature Canopy, Cody Troyer and Joe Mondragon, for an interview- one of the first in Decaf history! Creature Canopy is a Denver-based band, founded in 2014. They have an electronic pop/rock sound, and you can listen to them on Spotify, iTunes, and Soundcloud. They released their first self-titled ep a little less than 8 months ago (as of publication of this article).
How did you meet?
Joe: "My best friend, Daniel… is actually roommates with [ Cody ], and I got
commissioned to play a retirement party for one of my old family friends, and she wanted a two piece duo with acoustic guitars. So, I asked Cody and we got together and set up like 40+ songs for 4 hours and really enjoyed doing it so we decided, "Hey, maybe we should try to get some musical-ness going on, so we started meeting up, practicing, playing, and evolved into a band that way!"
What sort of music inspires you?
Cody: "That's a– (laughter)– that's a lot of stuff. We don't meet in the middle
that often, but when we do, we really do. I grew up listening to a lot of pop punk/post-hardcore/emo/screamo/metal stuff, but then also a lot of pop stuff."
Joe: "I grew up on a lot of hard rock– Zepplin, The Who, The Beatles are my favorite
band of all time. I love 80's New Wave, that kind of stuff. It's kinda funny, the one problem we run into as a band is our musical tastes will be so vastly different, but when we agree on bands like Magic Man, Passion Pit, CHVRCHES…"
At this point, we get a little distracted, talking about other bands like The Killers, Franz Ferdinand, and twenty one pilots.
Cody: "But I think what we both agree on is… we both like melody a lot, so you'll hear
harmonies as a big player in most of our stuff, and just energy. Whether it's more vibey or dancey, or more intense, you'll see a lot of that in our live show."
How did you get into music?
Joe: "For me, it was the movie Yellow Submarine. I rented that movie over the
summer and watched it like 12 times and was like, 'Hey mom, I want to play bass like Paul McCartney!' and she kinda tricked me into playing guitar as well… I went to college at UC Denver and got into a lot of bands there."
Cody: "I started playing guitar when I was 14 because I thought it would make me
seem cool. I just loved music- I played guitar as I was growing up and then I did Jazz Studies in college, but I was never really that good at jazz (laughter). I started doing more Production Studies after college and I really got into it because it's cool to kind of be able to flush out something all by yourself and then bring someone else in so you can really finish a product."
If you could tour with any musicians, which would you choose?
Cody: "Walk the Moon, Passion Pit would be dope–"
Joe: "–Paul McCartney. That'd be great."
Cody: "That'd be sweet. I'd love to go on the Warped Tour, because I grew up going to
those. But yeah, I'd love to be on tour with Walk the Moon. Those guys are unreal, man. Obviously twenty one pilots. Always twenty one pilots."
Joe: "I'm going to add Bastille."
Cody: "But mostly you never really know until you know the guys, right? (laughter) I've
heard [Walk the Moon] are all really great guys."
Which is your favorite song to play live?
Joe: "My absolute favorite is 'Light on Low'- we always open on that one. It's just got
a lot of energy, so it's just really a matter of us getting into it."
Cody: "I kind of like all of them for different reasons, really. In terms of just raw energy,
I'd probably say 'Myself Again'. In terms of covers we do, we do a cover of a Thermals song, 'Pillar of Salt'. That one's really fun because it's like all the way punk (laughter)."
What was the inspiration behind your Us Against The Cause music video?
They pause to laugh a little.
Cody: "Okay so my roommate Dan, he's a camera guy, always comes up with these
great ideas. Like we'll throw a song at him and he'll have 10 ideas right off the bat. So he kind of thought of the idea… I guess the main inspiration is that we both [Cody and Joe] really just like stupid comedy–"
Joe: "Well I mean one of the big inspirations for the video was the band PUP, for
their music video for Guilt Trip, which was basically an origin story for the band, and we thought 'hey, we should definitely do something fun with that concept!' A lot of the choices, like me running around naked, just came from circumstances. Like we wanted to put me in like a Robin Williams Jumanji outfit but we were like, 'we don't have the budget for that, so I'll just go nude then'. So that was fun."
Cody: "I did get nude spanx for him from Target, though. We blurred it out. There was
no nude wrestling."
Joe: "Well technically it was because they were nude colored– (laughter from both)–
It was definitely mildly erotic."
If your "sound" was a food, what would it be?
Cody: "I'm trying to think of something that's like pizza but isn't pizza…"
Joe: "It's like Chipotle. Like the people that really like it, love it. Like the people that
are Qdoba people will still go there, but like only with their friends. They still
have a fine dining experience, though."
Cody: "It's broadly appealing, with a lot of flavor. 9 times out of 10 they'll get Ebola."
Joe: "E. Coli."
Cody: "Oh yeah, E. Coli. We've definitely given people E. Coli."
And then, of course, we start talking about Tyler Joseph's TB Saga, and Cody proceeds to sass me about the merits of an A.M. crunchwrap.
Do you have some words of encouragement for people who want to break into the music scene?
Joe: "Just find people like you like being with, because that is like 90% of it. No one
in this industry does it alone. Like if you are a total dick, you will be ostracised so quickly it doesn't even matter, and it's kinda crazy how many people are dicks. Just start with your friends, and have fun doing what you do… It's a lot less cutthroat than acting- it's just one big community of people trying to do what you do."
Cody: "I'd say the same thing. All the bands I've ever been in were just friends of
mine, but it was important to find Joe because we get along really well, but also our musical tastes and goals are ultimately aligned, so it's fun. We can get things done instead of fighting on musical tastes, performance, what our songs should be about, all of that."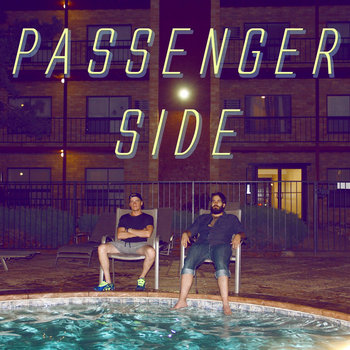 Joe: "And no matter where you are, man, always keep your ego in check. Even if
you're Paul McCartney."
And, of course, at this point, my computer needs to be plugged in, so as I run to find my charger, Cody and Joe proceed to debate about why electronics "die" as opposed to "run out of battery".
What are your 2016 goals?
Joe: "We actually make 5 month plans for what we want to do. One of the things-
we'd actually love to be on some tours with more nationally touring acts. We're playing a tour right now in October on the east coast, so that's in the works. We're also trying to build up our fanbase a little, because we're pretty new to the Denver music scene. And of course, trying to build up a national presence like through the press and everything."
Cody: "And some recording. We're going to put out a new single in the next couple
months and then probably do another ep around the same time next year, late
fall."
What else do you want people to know?
Joe: "I'm a fantastic cook. Like just, like an angel."
Cody: "He doesn't even cook!"
Joe: "I do, I cook like in the kitchen. You can quote me on that one. (laughter)"
Cody: "No just like, we're basic guys. We like music. We like some other stuff. Joe's a
big movie buff, and I like hockey a lot."
After this, the conversation kind of peters off into small talk about decaf magazine, Joe's and my shared interest in theatre, and their love of the movie scene.
You can check out Creature Canopy's music, tour dates, merch, etc., here.
Graciously Submitted by Emily Faltinson